TE Solutions Masking Boots (T-Boots)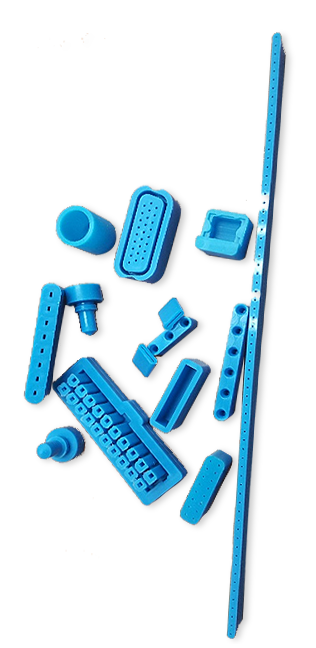 Conformal Coating Materials
T-BOOTS can be used with conformal coating materials such as acrylics, epoxies, silicones, polyurethanes, and parylenes.
Various Coating Processes
T-BOOTS provide component protection during spraying, dipping, vacuum process coating, wave soldering and selective soldering of the printed circuit board.
Boot Composition
T-BOOTS are supplied in difference hardness. However, most popular will be used hardness of Shore A 20. Higher hardness will be Shore A 30, Shore A 40 and Shore A 50.
Cost Savings
Labours costs are decreased and production is increased when T-BOOTS are utilized instead of other methods of masking such as RTV silicones, masking tapes, and latex. Savings are further multiplied because the masking boots can be reused.
Reduced Rejects
Number of errors in the masking process is reduced due to a reduction in the skill level and the more effective shielding by the boots from the conformal coating.
Design Assistance
The design of the T-BOOTS is dependent upon the location of the element on the Printed Circuit Board, the type of conformal coating, and how it is applied. TE SOLUSTIONS is a customer oriented product engineering team serving the needs of industry for more than 10 years. T-BOOTS can be engraved the boots surface to identified the location to facilitate the masking activities.
Anti-Static or Non Anti-static
YES, TE Solutions provide Anti-Static masking boots. Anti-Static protection issues in any electronic manufacturing process are very important. However, many customers in today still require Non Anti-Static masking boots due to lower cost and they do not required as masking boots to them is only for protection their functional components and free away the coating.